Conference Venue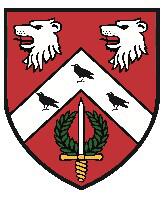 St Anne's College
University of Oxford, UK
St Anne's College in Oxford University
Add.: Woodstock Road, Oxford, OX2 6HS, UK

https://www.ox.ac.uk/admissions/graduate/colleges/st-annes-college?wssl=1#
Click the shields on the map below to view an immersive 360 photograph of each location in the College grounds.
http://www.st-annes.ox.ac.uk/about/places/virtual-tour
The college is adjacent to the University Parks, the Radcliffe Observatory Quarter and the University Science Area, and is a short walk from the city centre.
St Anne's is modern, open and committed to opportunity, and keen to reach out to students from around the world, involving all students in college life. St Anne's offers a number of generous graduate scholarships, teaching scholarships, as well as travel and research grants.
Lodging Accommodation
 

Hotels/B&B's/Guest Houses and Restaurant close to St Anne's College, Oxford:

Hotels/B&B/Guest Houses

The Macdonald Randolph Hotel / 5-Star

Beaumont Street (City Centre)

T: (01865) 256400

▏

www.macdonald-hotels.co.uk/randolph
Costwold Lodge Hotel

4-Star

66a Banbury road

T: (01865) 512 121

www.cotswoldlodgehotel.com





The Parklands Hotel

4-Star

100, Banbury Road

T:(01865) 554 374

www.parklandsoxford.co.uk




The Old Parsonage Hotel

1, Banbury Road

T: (01865) 310 210


Galaxie Hotel

/

4-Diamond B&B

180, Banbury Road

T: (01865) 515 688

http://www.galaxie.co.uk/





Remont

/

4-Star

367, Banbury Road

T: (01865) 311 020

▏

www.remont –oxford.co.uk
Linton Lodge

/

3-Star

Linton Road

T: (01865) 553 461

http://www.lintonlodge.com/





The Royal Oxford Hotel

/

3-Star

Park End Street (City Centre)

T: (01865) 248 432

www.royaloxfordhotel.co.uk





Victoria House Hotel

/

B&B

29, George Street

T: (01865) 727 400


The Walton's Guest House

169, Walton Street

City Centre

T: (01865) 552 137


YHA

2a Botley Road

T: 0870 770 5970

www.yha.org.uk/