Keynote Speakers
Prof. CHING Pak-Chung, FIET, FHKIE, FHKEng., FIEEE
The Chinese University of Hong Kong, China
程伯中教授
英国利物浦大学工程学士(一等荣誉),哲学博士,荣誉科学博士
英国电机工程师学会院士(FIET)
香港工程师学会院士(FHKIE),香港工程科学院院士(FHKEng.)
电机及电子工程师学会院士(FIEEE)
香港中文大学卓敏电子工程学研究教授
香港中文大学信兴高等工程研究所所长
中文介绍
Title: Deep Learning and Its Recent Development
Abstract: Over the past few years, Google and many major IT companies have invested significantly in Machine Learning technology, in particular, so-called "Deep Learning" using very-large-scale multi-layer neural networks, in order to enhance their services with, for example, better image searching and machine translation capabilities. Deep Learning has already demonstrated great success in applications across many domains such as object detection, image classification, speech recognition, natural language and text processing, robotics, medical diagnosis and drug discovery. We envision that Deep Learning will have great potential in many other areas of research and applications,  The success of Deep Learning technology relies very much on the large amount of training data and capturing of the hidden information (representation) in the data. In the talk, we shall explain how Deep Learning works, how information is represented in the Neural Network, the recent breakthroughs in Deep Learning, 
its limitations, recent and future developments. 
Speaker: Professor Francis Chin Founder/Chief Solution Officer, DeepTranslate Limited, HK Science Park Emeritus and Honorary Professor, Dept of Computer Science, University of Hong Kong
Bio: Professor Chin retired from HKU in 2015 and is now an Emeritus Professor of The University of Hong Kong. He is now working as Founder and Chief Solution Officer of a startup company,   DeepTranslate Limited, on Machine Translation of financial documents at Hong Kong Science Park. Professor Chin received his B.A.Sc. degree from the University of Toronto in 1972, and his M.S., M.A. and Ph.D. degrees from Princeton University in 1974, 1975, and 1976, respectively. Prior to joining The University of Hong Kong (HKU) in 1985, he had taught at the University of Maryland, Baltimore County; the University of California, San Diego; the University of Alberta; the Chinese University of Hong Kong; and the University of Texas at Dallas. He is a Fellow of IEEE, HKIE and HKACE. He was the Chair of the Department of Computer Science and Taikoo Professor of Engineering at HKU, joined HKU in 1985 and was the founding Head of the Department from its establishment until December 31, 1999. He had served as an Associate Dean of the Graduate School from 2002 to 2006 and the Faculty of Engineering from 2007 to 2014. He was the Head and Chair Professor of Computing, Director of Deep Learning Research and Applications Centre, Hang Seng Management College (now retitled Hang Seng University of Hong Kong) from 2015-2018.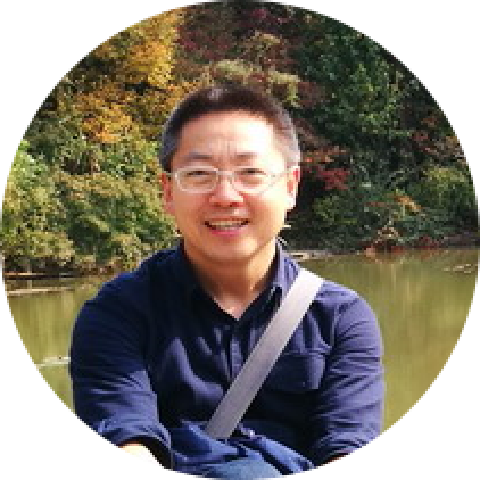 Prof. Lei Liao
Sichuan Normal University, China
廖磊,教授,四川师范大学
2000年毕业于西南交通大学,通信与信息系统专业,工学硕士。现四川师范大学物理与电子工程学院,教授,硕士研究生导师,电子信息与通信工程系主任。西南高校电子技术与电子线路课程教学研究会理事,中国高校电工电子在线开放课程(EOCU)联盟四川省工作委员会副秘书长,四川省电子学会嵌入式人工智能专委会委员,四川省电子学会单片机及嵌入式系统专委会委会,成都市专业技术资格评审委员会电子电气评审专家。
主要从事嵌入式系统、FPGA、网络化仪器仪表、动力监控等。先后主持省部级项目3项,发表学术论文10余篇,在科学出版社出版学术专著《交互式远程实验系统的研究及实践》1部,出版教材3本。完成远程EDA实验装置等智能网络化仪器10余项,所研制仪器在教育部、高等教育学会组织的第三、第四届全国高等学校自制仪器展中分别荣获国家二等奖和三等奖各1项。获得国家专利5项。国家级精品资源共享课《通用技术课程标准与教材研究》主讲人之一,国家一流课程《电子设计自动化》课程的负责人,《数字电子技术》课程负责人。四川师范大学第二届师大"现代园丁奖"获得者,2019年度教育基金优秀本科教学奖获得者。获得四川省高等教育教学成果奖一、二等奖各1项。